To the wise, a helmet is more than just one of the ways to keep away from the annoying traffic police and their fines. If you are one of them, this article is for you.
The topic that we are going to discuss for today is helmets and their many types, the downsides and benefits of each, and how to make a buying choice that is wise.
So, if you want to get a helmet that really protects you when you ride, read on here are some of the facts we compiled to help you choose a helmet that is just right.
Types Of Motorcycle Helmets
1. Full Face Helmet
Just as its very name suggests, the full-faced helmet is that which covers your entire face and is generally round with a beefy chin bar thus protecting the head, neck, and chin
It is an ideal choice for those going on long road trips and exploring rough terrains. The downside of this kind of helmet is, obviously, the fact that it could get uncomfortable.
So, if you tend to go on long rides, choose one that comes with good ventilation to keep you from sweating.
Today, you even have helmets that come with high visibility designs, Bluetooth features, and visors that can be adjusted according to the weather.
2. Flip-Up Helmet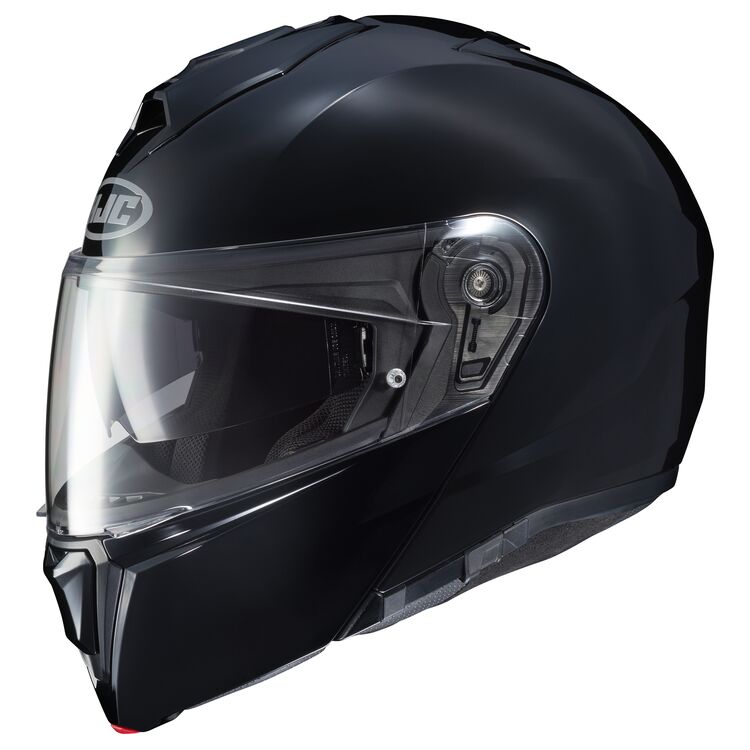 Traditionally known as the modular helmet, these helmets can be opened at the front, with chin bars and visors that you can flip up in times of heat and when the situation seems right, like when you have to stop by to answer an urgent call.
Some of them even include a secondary visor as protection from the glare of the sun. While some of them are round like full-face helmets, there are also some that are more aerodynamic with elongated chins, making them suitable for long rides in summer.
Flip-up helmets usually come with a hinge structure, which makes them a little less safe than a full-face helmet.
If you are someone who uses your phone a lot on the road, be it to attend calls, check your GPS or even listen to music, a flip-up helmet could be a good choice for you.
3. Off-Road Helmet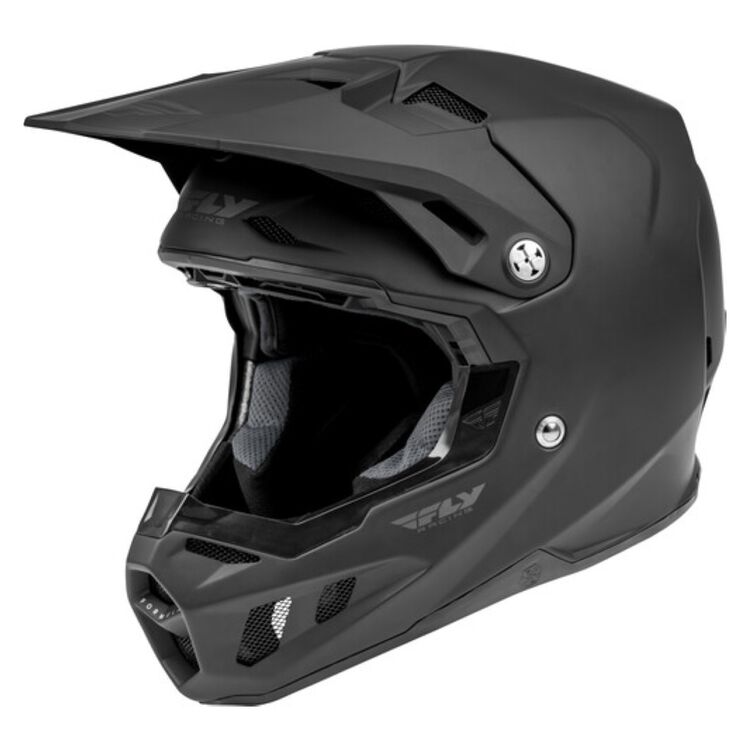 Here, the visor is much larger and the chin bar more accentuated to give you the kind of protection that you need along with the right amount of ventilation.
Off-road helmets are comparatively lighter than the full-face helmet and made with materials that are stronger and of better quality too.
So, at the end of the day, you are comfortable and enjoy the same kind of protection you could get from a full-face helmet.
4. Dual Sport Helmet
If you are the kind that uses your bike for sport, then perhaps what you need is the dual-sport helmet. These come with a large visor to protect your eyes during a speedy ride and interior padding that keeps you comfortable the whole time.
If you are the kind that likes zooming for long hours on rough terrains, then perhaps you could go for the dual-sport helmet.
5. Open Face Helmet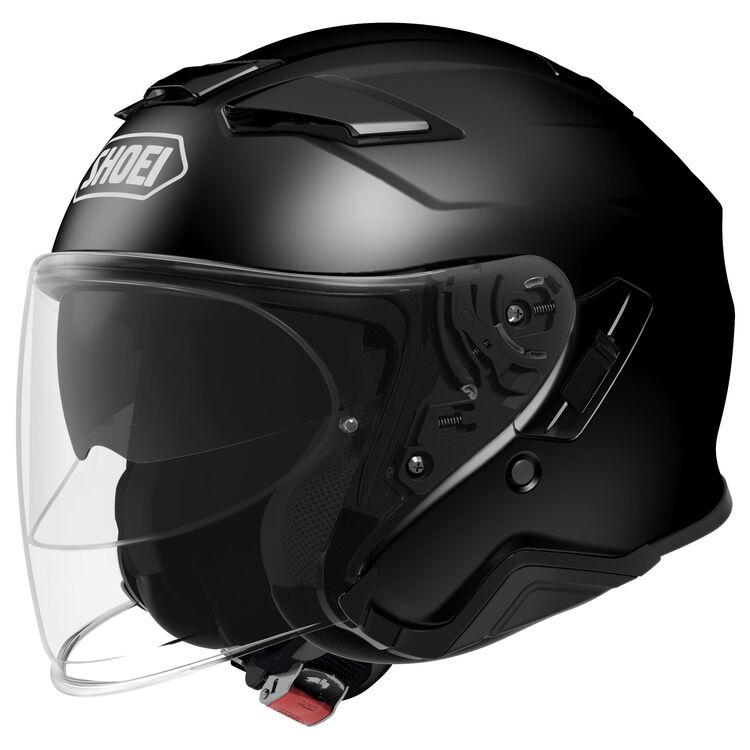 If you are the kind that does not like the thought of riding with a visor covering your face, your best bet would be an open-face helmet, though you can't really expect from it the kind of protection that you would get from a full-face or flip-up helmet.
Why?
Well, the open-face helmet, as the very name suggests, does not provide much protection to your face but rather leaves it exposed so you can enjoy the fresh air when you ride. Added to that is the fact that it's light, which means you will be comfortable with it, especially on long rides.
On the downside, you could have dirt and dust particles entering your eye and spoiling your ride.
Open face helmets lack chin bars, which means you won't get the protection you need to escape high-impact injuries that could occur in an accident.
So, if you buy an open-face helmet, ensure that you are only using them on smooth roads and not only on long and adventurous road trips.
6. Half Helmet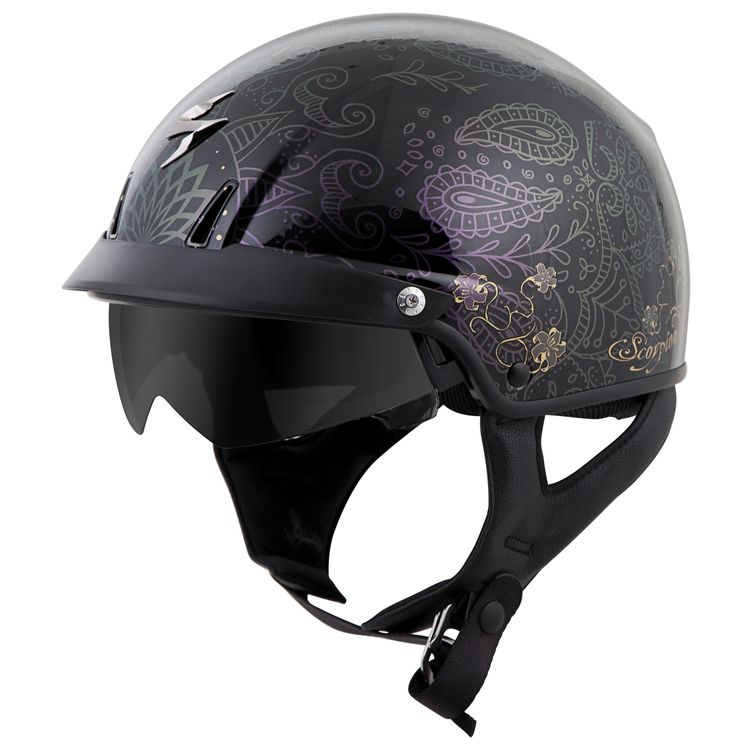 Now, this one is becoming more of a popular choice these days, the kind we saw Kareena wear in the movie "Three Idiots"
Again, half-helmets, as the name suggests, don't just leave the face and chin open but cover only half the head.
Here, you don't even have to ask us about the comfort. Half helmets are light and comfortable, though we cannot guarantee you the same in the area of protection.
In other words, if you are the kind that likes short fun rides, or if you are only using your bike to cover a few miles, a half helmet would be your best buy
A Final Word Of Advice
So, in short, we would say helmets are of different kinds and designed for different occasions. And if you want our word advice, we would say that it would be wise for you to choose according to the kind of rides you normally tend to enjoy,
A few things you need to look for in a helmet are a strong outer shell, comfortable padding on the inside, and then, of course, good vents (for isn't that the reason why we all don't like to wear helmets?)
And for those who go on a lot of adventurous rides then perhaps you would want to look for a few other features, like a good visor, an impact-absorbing liner, and finally a chin strap that keeps the helmet secure and well in place.
If you are the kind that goes on a lot of long bike rides and finds a full-face helmet too uncomfortable to wear on a ride to the office, the best way out would be to have two helmets, one for your adventurous outing and another more comfortable one for your daily commute.